Why Solar & LED Lights Are the Perfect Combinations for the Future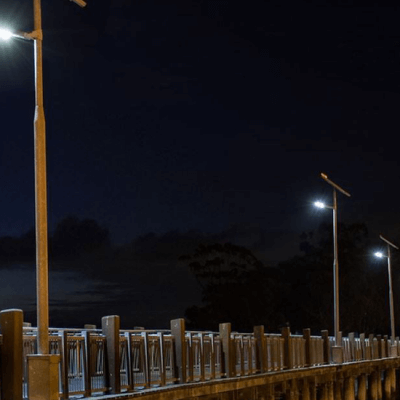 Why Solar & LED Lights Are the Perfect Combinations for the Future!
The current scenario demands for renewable sources of energy. With considerable population growth, it is imperative that alternate mode of energy are being adopted to fulfill the surge in demand. Otherwise, we will soon be the reason for the exhaustion of the non-renewable sources of energy. LED lighting has been playing the perfect part in reducing energy consumption. And with the combination and use of "Solar LED lights" the world would definitely turn better and greener!
Let us find how Solar and LED lights are the perfect combinations:
Solar LED Lights produce bright light which renders night driving safer on the highways by providing better visibility. Solar LED Street Light comes with a standard CRI of 66.
Solar light is a better source of energy than the nonrenewable options. The LED light is more efficient when compared to a sodium lamp.
Cost-effective, Environment-friendly, do not emit carbon dioxide and cause pollution, offer better visibility and have a lesser maintenance cost.
Solar LED Lights are safe because there are no dangling wires as well as have an increased efficiency.
In conclusion, we can infer that the combination of a solar LED light is beneficial and hence a perfect combination because of these endless benefits.
Keywords: Solar LED lights, Solar LED
More News
Show Countdown
LED Expo Thailand
days
Hours
Minutes
Seconds