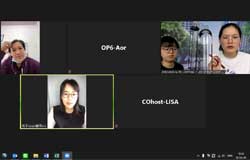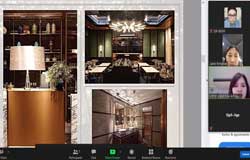 What is the Buyer Programme?
The Buyer Programme during the LED Expo Thailand + SMARTECH ASEAN Online Networking & Knowledge Week is a unique component of the show that provides top-level buyers, the opportunity to meet with the required suppliers of their choice for focused one-to-one appointments.
Professional Business Matchmaking Service
Connect with well-known and reliable local and international suppliers
Plan all your business meetings in advance and save time
Customize your meeting schedule to suit your needs
Meet online 1:1 with decision makers in the comfort of our designated private meeting room
Network & build strategic alliances
WHO CAN APPLY?
Buyer Programme is available for the Thai and overseas related industry peers; importers / exporters / wholesalers / distributors, contractors and architects /designers, as well as government procurement / planning authorities, who have purchasing needs, plan to have a networking or expand business opportunities with a budget at certain level.
Limited Spots Available!
BENEFITS FOR VERIFIED BUYERS may include but are not limited to:
Building your business strong in networking and connection
Save your time to find new sellers/suppliers
Cost saving in doing your business
Explore new technology, knowledge, research papers and innovation before your competitors from our two sessions; Knowledge Platform on 14-15 September 2021 and Online Business Matching on 16-17 September 2021
Opportunities to meet new sellers/suppliers/manufacturers who are reliable
Upon application, each participant will be reviewed based on (but not limited to) the following criteria:
1. Filling in your information completely (name, company name, job title, valid/existing website, valid/existing email, required/interested products and reachable contact number(s)) on a registration page for us to verify.
2. Level of purchasing/buying or decision-making authority.
Confirmed eligible buyers will be notified within 7 working days by the organizer's email.
*Remarks:
1. Suppliers/Sellers or non-buyer parties (e.g. media, students and etc.) are not eligible for the above programme.
2. IMPACT Exhibition Management Co., Ltd. reserves the right of final decision.
For more information, please contact
International Buyer enquiries
Mr. Kalanyoo Ammaranon
Buyer Promotions Manager
Tel: +66 (0) 2-833-6339
Fax: +66 (0) 2-833-5127-9
E-mail: kalanyooa@impact.co.th
Local Buyer enquiries
Miss Waranya Moonkanha
Buyer Promotions Coordinator
Tel: +66 (0) 2-833-5324
Fax: +66 (0) 2-833-5127-9
E-mail: waranyam@impact.co.th