Smart Lighting for Smart Farming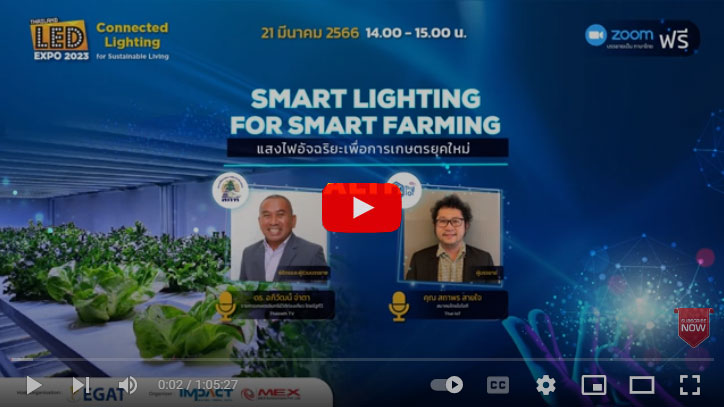 Presentation topic: Application of LED lights for plant cultivation in buildings.
Key Takeaways:
Investment ratios
Choosing the right LED lights for plant cultivation
Electricity consumption rates and cost-effectiveness
What you will learn from this seminar:
Updated trends in the industry regarding how lighting affects the growth of agriculture in new ways.
How to apply this knowledge to determine the most efficient lighting methods for plant cultivation.
Updated information on the benefits and differences between types of LED lights for agriculture.
How to develop new innovations to improve business efficiency.
How to contribute to sustainable environmental preservation through new technology.
Presenters:
Ms. Sataporn Saijai (Speaker), Thai IoT Association
Dr. Apivat Jata-ta (Presenter and Co-speaker) Agricultural Mass Media Association of Thailand
More News
Show Countdown
LED Expo Thailand
days
Hours
Minutes
Seconds