Sol by GE: A beautiful and Dynamic Lamp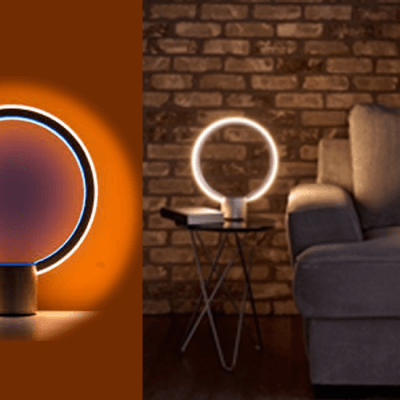 The newly launched Sol is a neat-looking LED lamp from GE which is roughly the diameter of a basketball at 13 inches wide.
The main features of this beautiful looking lamp are:
• It consists of two rings of light: an exterior ring for the LED lamp and an interior ring for the familiar blue glow that indicates Alexa is listening.
• The interior ring works just like the ring of light on the top of the Amazon Echo – it lights up whenever you say "Alexa" and glows red whenever you have her on mute.
• It also lets Alexa offer visual indicators.
• GE offers a pair of lights that you can turn on to indicate the time (red for the hour, blue for the minute), along with a shrinking ring of light that shows you how much time is left on any timers you've asked Alexa to set.
• To get started, you plug the Sol in and sync with it using the C by GE app on your Android or iOS device. From there, you pair the lamp with your Wi-Fi network and enter your Amazon login credentials to enable Alexa.
• The Sol works just like you'd expect from an Alexa device, and aside from calling other Alexa users, it can do anything the Amazon Echo can do. That includes music streaming and news briefings, making shopping lists and telling bad jokes. You also get access to Alexa's ever-growing library of "skills," a free collection of extra tricks
you can enable that now number well over 20,000.
Keyword: GE, LED lamp
More News
Show Countdown
LED Expo Thailand
days
Hours
Minutes
Seconds