10.00 hrs. – 12.00 hrs | Synnopsis

Topic
Connected Lighting for the future Work Space
The influence of smart lighting for workplace has been a trending Topic in today's society for a while. This confference will allow Architect and Interior designer to explore the best practice guidelines to determine which work best lighting fixtures in conjunction with specific layouts and workplace to implement and create the most productivity to employee.

Target Audience
Architect , Interior Designer , Facilty Manager

Host Association
Illuminating Engineering Association of Thailand (TIEA)
13.00 hrs – 16.00 hrs | Synnopsis

Topic
Technological Revolution of Lighting Industry for the future
The lighting industry has been developing very dynamically in recent years. Major factors and trends are related to technological revolutions, including LED technology and intelligent lighting management systems. This conference will acknowledge the lighting entrepreneur in industries about new products and trends including consumer insight which will allow the entrepreneur to keep up with People fast-changing expectations for brands in the age of technological revolution.

Target Audience
Lighting Industreies Entrepreneur, Lighting Companies

Host Association
Electrical and Electronics Institute (EEI)
10.00 hrs – 12.00 hrs | Synnopsis

Topic
Technological disruption with Digital Addressable Lighting Interface (DALI®) for Lighting systems installation
Explore how to increase the competency of your lighting installation business in the age of digital disruption by adopting Digital Addressable Lighting Interface (DALI®) to develop the smart lighting system

Target Audience
M&E Engineers , Electrical Contractors

Host Association
Thai Electrical & Mechanical Contractors Association (TEMCA)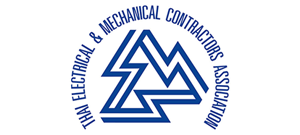 13.00 hrs – 16.00 hrs | Synnopsis

Topic
Robotic Lighting System Innovative Factory Solutions for the Future
"Robotic Lighting System" will allows factory owners and operators to have greater flexibility and improvements in their factory lighting performance, while at the same time, helps increase productivity and energy cost savings. Factory owners and operators will also be updated on the latest factory lighting solutions trends

Target Audience
Factory Owners , Engineers

Host Association
Department of Industrial Works (DIW)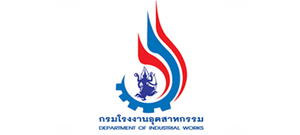 10.00 hrs – 12.00 hrs | Synnopsis

Topic
Innovative Energy Saving Solutions Towards Thailand 4.0
Rapid energy saving development in Thailand has resulted in a sharp rise in energy saving solution demand. Thus, energy conservation is a major issue throughout the country. Discover the new innovative energy saving solutions trends which will help o tackle environmental problems and reduce energy costs for operating the building towards Thailand 4.0 era.

Target Audience
Environmental Engineer, Facility Manager

Host Association
The Environmental Engineering Association of Thailand (EEAT)