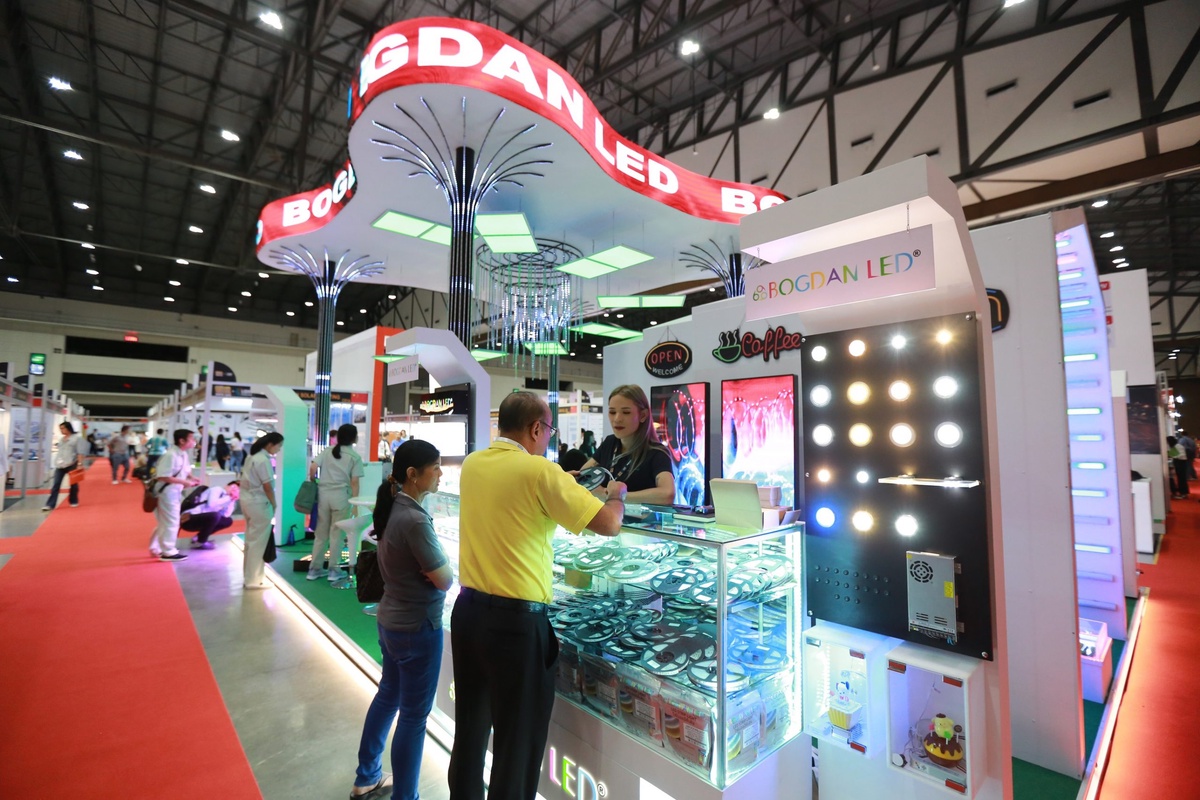 As Thailand and its surrounding ASEAN region continue to cease travel restrictions, LED Expo Thailand + SMARTECH ASEAN 2022 – the region's key exhibition platform bringing together "Energy Efficiency and Digitalization for SMART Lighting" – is all set to return to its face-to-face market setting, taking place in Bangkok, Thailand from 21st to 23rd September 2022.
The return of LED Expo Thailand + SMARTECH ASEAN 2022, after a hiatus of 2 years due to the pandemic,), is timely as Thailand's LEDs market is expected to grow at a CAGR of 28.3% (2016 to 2022) to reach US$1.97 billion by 2022, driven by government subsidies and
investments, decreasing LED prices, replacement of street lights with LEDs, and entry of multinational players.
Like the rest of the ASEAN, the continued growth in Thailand's urbanization is putting pressure on infrastructure demanding higher power requirements in commercial, industrial and residential facilities, and this is boosting LED demands.
LED Expo Thailand + SMARTECH ASEAN 2022 is hosted by EGAT (Electricity Generating Authority of Thailand). As the Host Organization, EGAT aims to use this exhibition as its platform
to continue to promote the use of LED lighting as a key solution to cope with the ever-growing power demands and to mitigate power shortages.
As EGAT continue to push its national agenda of LED lightings and its related applications, it is unsurprising that Thailand's LEDs market is one of the fastest growing markets in ASEAN.
Correspondingly, as the regional LED industry gets ready to re engage and re-connect in physical market gathering setting, the staging of LED Expo Thailand + SMARTECH ASEAN 2022 serves
as the platform for LEDs companies to resume their sales and marketing activities face-to-face.
Organized under the theme "Connecting Lighting for Sustainable Life", LED Expo Thailand + SMARTECH ASEAN 2022 will gather over 150 exhibitors and 3,000 trade buyers and industry professionals to meet, generate sales leads, network and conduct exchanges on the latest trends and knowledge.
The exhibition will covers four key LEDs market segments, namely Energy Efficiency by Digitalization and Technology, SMART Lighting IOT and Connectivity, Sustainability and Environment, and Health and Wellbeing.
The importance of LED Expo Thailand + SMARTECH ASEAN 2022 is underscored by the fact that in addition to EGAT as its Host Organisation, the event is well supported by over 27 international and local organization, including the likes of Thailand Ministry of Energy, Provincial Electricity Authority, Thailand Digital Economy Promotion Agency, Thailand Department of Public Works and Town & Country Planning, Illumination Engineering Association of Thailand, Electricity Supply Industry Association of Thailand, Thailand Facility Management Association, Japan Lighting Manufacturers Association, Electrical and Electronics Association of Malaysia, Good Light Group, just to name a few.
Taking up over 5,000 sq. meters of exhibition space at the IMPACT Exhibition and Convention Centre in Bangkok, Thailand, the event offers local Thai and international exhibitors with the business opportunity to re-engage their markets and re-establish their market presence in a faceto-face market setting after two years hiatus.